Utilization Management Nurse
The Utilization management nurses role is to ensure that health care services are administered with quality, cost efficiency, and within compliance. By continuously reviewing and auditing patient treatment files, the utilization nurse will ensure that patients won't receive unnecessary procedures, ineffective treatment, or unnecessarily extensive hospital stays.
Job Duties and Responsibilities:
Concurrent review of patient's clinical information for efficiency
Ongoing review of precertification requests for medical necessity
Monitor the activities of clinical and non-clinical staff
Coordinates patient's discharge planning needs with the healthcare team
Employ effective use of knowledge, critical thinking, and skills to:

Advocate quality care and enhanced quality of life
Prevent patient complications during hospital stay
Advocate decreased hospital stay when appropriate

Maintain accurate records of all patient related interactions
Prepare monthly patient management and cost savings report
Work in an intensive, fast-paced environment with minimal supervision
Ability to stay organized and interact well with others in any situation
Provide daily updates to Manager of Utilization Management for review
Skills and Qualifications:
Bachelor's degree in Nursing
State licensure as a Registered Nurse (RN)
Minimum 2 years of prior experience in Utilization Management
Strong knowledge of word processing and spreadsheet computer programs
Utilization Management or Case Management certification preferred
Basic Life Support certification preferred. Must obtain within 60 days of hire if not currently certified.
Share this article
Sours: https://www.healthcaresupport.com/utilization-management-nurse/
Utilization Management Nurse jobs
Upload your resume - Let employers find you
Sort by: relevance - date
RNs Needed - Utilization Management Reviewer
Cognizant Technology Solutions
San Francisco Bay Area, CA•Remote
Utilization Management Nurse
Hopewell Health INC
Albany, NY
Utilization Management Nurse
Sigmaways, Inc.
Philadelphia, PA 19104
Clinical Documentation Specialist - Remote Opportunities (Mu...
Utilization Review Nurse - Remote
new
Utilization Review/Appeals Nurse (MUST LIVE IN FL, TX, OH, M...
new
Registered Nurse Utilization Management Full Time Days Tampa
Be the first to see new Utilization Management Nurse jobs
By creating a job alert, you agree to our Terms. You can change your consent settings at any time by unsubscribing or as detailed in our terms.
Sours: https://www.indeed.com/q-Utilization-Management-Nurse-jobs.html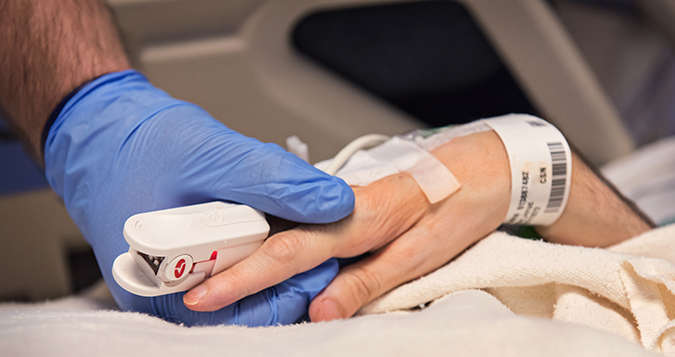 Nursing at Michigan in the News
Click arrows to read more news and current events...
Congratulations to AAN Class of 2021 Fellows
Chief Nurse Executive Nancy May, DNP, RN-BC, NEA-BC, and Professor Terri Voepel-Lewis PhD, RN, will be recognized during the American Academy of Nursing's annual policy conference Oct. 7-9. They will join a class of 225 nursing leaders and scholars from around the world. Read more - Michigan Medicine Headlines
Nightingale Awards
The Nightingale Awards took place on September 2, 2021 at Oakland University's outdoor amphitheater. Dr Miller, President of the Health System and Dr. Nancy May, CNE for the Health System were present to hear the stories of nurses throughout the greater Detroit area that received recognition for exemplary nursing practice. Three nurses from Michigan were recognized for amazing exemplary practice with pediatric ventilatory patients, pain assessment, and educational efforts for our pediatric oncology patients. Award winners were Ann Marie Ramsey, Noel Baldwin and Nancy Tena.
The National Association of Pediatric Nurse Practitioners announced that Andrea Kline, PhD, CPN - AC/PC, FAAN, FCCM has been chosen as the President of the National Association of Pediatric Nurse Practitioners and NAPNAP Partners for Vulnerable Youth for the 2021-2022 term.
UH 8C is First Medical/Surgical Unit in State of Michigan to Receive PRISM Award
Congratulations to 8C, the most recent AMSN PRISM Award recipient. 8C is the first med/surg unit to receive this award in the stated of Michigan! The award application encompasses this exemplary unit's strategies implemented for EBP, positive patient outcomes and healthy practice environment. Learn more about some of 8C's strategies in the video above or at this link: https://youtu.be/Cc5CCEGQVbU (3:03)
Congratulations to the Cancer Center's Heidi Mason, DNP, ACNP-BC, Mary Beth DeRubeis, MSN, FNP-BC and Beth Hesseltine, MSN, FNP-C for collaborating and being published in the Journal of the Advanced Practitioner in Oncology (JADPRO). To read their work on Early Palliative Care for Oncology Patients: How APRNs Can Take the Lead, click here.
Congratulations to Dr. Kimberly K. Monroe and Jennifer L. Kelley, CNS (12 West MPlan Partners). In partnership with Cincinnati Children's Hospital, their manuscript, Nurse/Resident Reciprocal Shadowing to Improve Interprofessional Communication, is now available in the May issue of Hospital Pediatrics. Manuscript available here: https://hosppeds.aappublications.org/content/early/2021/04/15/hpeds.2020-002345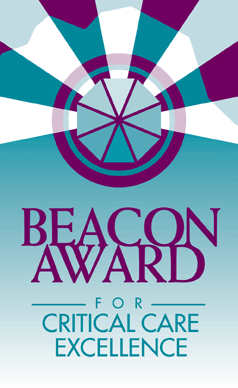 Michigan Medicine's Trauma Burn ICU Team has successfully achieved a SILVER-level AACN Beacon Award for Excellence. The Beacon Award for Excellence recognizes caregivers in stellar units whose consistent and systematic approach to evidence-based care optimizes patient outcomes. Units that receive this national recognition serve as role models to others on their journey to excellent patient and family care. A Beacon Award signifies a positive and supportive work environment with greater collaboration between colleagues and leaders, higher morale and lower turnover. AACN will acknowledge Trauma Burn's Beacon Award for Excellence at the National Teaching Institute & Critical Care Exposition (NTI).
The DAISY Award for Extraordinary Nursing
Congratulations to our nurses receiving the DAISY Award! Read more at The DAISY Foundation website or click each nurse's name below to read their stories:
Our newest DAISY Award winners:
Jennifer Dornbos, RN - UH 7A
Cassandra Seidler, RN - Cardiovascular Center Intensive Care Unit (CVICU)

2020-2021 recipients:
Lauren Castro, RN - 8A Acute Care Oncology
Hanna Enriquez-Chiang, RN- Central Staffing Resources
Valerie Forrest, RN - 7E Pediatric Oncology
Matthew Golem, RN - UH 6A Adult Rehabilitation Unit
Jennifer Hug, RN - UH 4C Cardiac and General Thoracic Surgery Unit
Julie Kemeter, RN - Domino's Allergy Clinic
Lisa Jastrzembski, RN - 6D Critical Care Medicine Unit
Kelli Marino, RN - UH 5D Surgical Intensive Care Unit
Amber Parker, RN - 12W Pediatric Medical Surgical Unit
Michael Riviera, RN - 6D Critical Care Medicine Unit
Thomas Sobeck, RN - 12W Pediatric Medical Surgical Unit
Glenna Soriano, RN - Medical Short Stay Unit
Amy Stodgell, RN - UH 4B Otolaryngology, Plastic Surgery, Maxillofacial Surgery, Neuroscience (Neurosurgery and Neurology General)
Nicole Zabel, RN - 7W Bone Marrow Transplant Unit
To nominate an extraordinary UM nurse, use our DAISY Award Nomination Form, visit www.UMnursing.org, or text the word "DAISY" to 313131.

Rebecca Cherney, RN has been awarded the 2021 ANA Individual Innovation Award
Rebecca, a staff nurse on 8D, developed TrachTrail™. It's the first comprehensive, standardized adult tracheostomy care education program of its kind, focusing on combined nurse, patient, and caregiver training with emphasis on empathy for the patient and their families.
TrachTrail™ provides user-friendly multimedia content, emphasizing patient-centeredness and builds upon multidisciplinary collaboration to ensure quality of life with a tracheostomy at home. The ANA Innovation Awards highlight, recognize, and celebrate exemplary nurse-led innovation that improves patient safety and health outcomes.
Learn more about Rebecca and the Award: 2021 ANA Innovation Award Winners Announced

Sigma Rho Chapter Seeking Nominations Annual Nursing Excellence Awards
Sigma Rho Chapter nursing honor society is seeking nominations for the annual Nursing Excellence Awards recognizing outstanding nurses in the areas of Nursing Education, Nursing Practice, Leadership, Research, and more. Please consider nominating a deserving colleague. You do not need to be a Rho member to submit a nomination.
Awards Categories and How to Submit | Deadline for Nominations: February 28, 2021
Questions? Contact Corinne Lee, Awards Chairperson: [email protected]
Eric Hartwell Excellence in Pediatric Hemtology/Oncology Nursing Award Nominees Announced
The Eric Hartwell Memorial Foundation announces the Third Annual Eric Hartwell Excellence in Pediatric Hematology/Oncology Nursing Award. Established by the Eric Hartwell Memorial Foundation, this award is provided to recognize a nurse who delivers excellent patient care and who fosters clear communication between staff, the patient, and the patient's family, all while creating an environment where the family is comfortable asking questions and can better understand the patient's care.
The nursing award winner will receive $1000 scholarship to use to attend a major conference or other educational oppor-tunity to advance their professional development.
We had 3 phenomenal peer-selected nominees this year:
Gretchen Cavanaugh
Stephanie Mason
Diane Phillips
Diane Phillips was selected as the award winner this year! We are very grateful for the support we receive from the Eric Hartwell Foundation for this event. It is a very special honor to be recognized by your peers. Their gift of scholarship money is deeply appreciated.
Nancy Tena and Melissa Andersen awarded grant approvalMattie Miracle Cancer Foundation
Nancy Tena, MSN, RN, CNS-BC, CPHON, BMTCN (7East CNS) and Melissa Andersen, MD (Division of Pediatric Psychology) have been approved for a $2,500 grant from the Mattie Miracle Cancer Foundation for their EBP project: "Enhancing Child and Family Coping with MIBG Therapy through Standardized Psychosocial Assessment, Preparation, and Trauma Informed Care".
"Even though we have started some of this work over the past year we can now look forward to a more standardized process of assessment and preparation for the MIBG therapy, and the evaluation of these interventions. What impact are we making (outcomes)?"
This work will start in January 2021 and they plan to use the funds to purchase measurement instruments, patient and family educational materials, and conference registration (they will be presenting their findings).

This is exciting news for our patients undergoing MIBG treatment.
Kellogg Eye Center PACU Charge Nurses nominatedEvan Newport HOPE Award
Congratulations to the Kellogg Eye Center Post Anesthesia Care Unit (KEC PACU) Charge Nurses for being nominated for 2020 Evan Newport HOPE Award by The Evan Newport HOPE Award Committee.
The HOPE Award honors staff, faculty, and students who are making a difference in the lives of patients and families by demonstrating a commitment to patient and family centered care principles and behaviors. The nomination provided a wonderful summary of how the KEC PACU charge nurses are going above and beyond in order to improve the experience for our patients and families. There were more than 70 nominations this year, each recognizing exceptional commitment to patient and family experience.
Michigan Medicine Office of Patient Experience | HOPE Story
Carol George published Perioperative Care and Operating Room Management
Carol George, MSA, BSN, CNML (Clinical Nursing Director), was a co-author to a quality improvement project, A novel think tank program to promote innovation and strategic planning in ophthalmic surgery, that is being published in Perioperative Care and Operating Room Management. To read the work, visit: https://doi.org/10.1016/
j.pcorm.2020.100147
Corinne Lee appointed ANCC Commission on Accreditation in Practice Transition Programs
Corinne Lee, DNP, RN (Educational Nurse Specialist, Professional Development & Education) has been appointed to the ANCC Commission on Accreditation in Practice Transition Programs (COA-PTP). Corinne's work will translate to shaping nursing's programs across the country.
Nursing at Michigan Influencing the World!
Michigan Medicine Nurses: Remember to Enter Your Professional Contributions
Have you recently completed a manuscript, book chapter, or presentation? Have you received a grant or award? If so, we'd like to hear about it! Please take a few minutes to tell us about your achievement by completing the survey linked below. Nursing Contribution Submissions:
https://umichumhs.qualtrics.com/jfe/form/SV_1LIvRApjlvy9sr3
This information will be used to recognize contributions made by UMHS nurses. It will be posted on the external Nursing Cited Work website(updated quarterly) and will also be included in the monthly
Nursing Update
newsletter, Nursing Services' annual reports, Nurse's Week activities, and shared at other appropriate venues. Thank you for your contributions!
Nursing Needs Victors - Philanthropy for Nursing at Michigan
Philanthropy provides U-M nurses with support and resources to deliver the most complete and compassionate care. It can also inspire them as they advance cutting-edge ideas to improve all areas of health care. We invite you to join our community to support and celebrate exceptional nursing.
Join Us in Supporting World-Class Nursing Brochure | Make a Gift ~ Leaders & Best
News Archives | News Archives February 2014 and prior
Target Audience: All | Contact: Kathy Dunnuck | Last updated: 10/4/21
Quick Links
Nancy May, DNP, RN-BC, NEA-BC
Chief Nurse Executive
Sours: http://www.med.umich.edu/NURSING/
Managed Healthcare Matters
June 10, 2019
Utilization Management (UM) nursing has generalized standardized job roles and tasks, and the role is complex and varied with many specialties and subspecialties. As a UM Quality Manager, I've been involved with UM nursing programs in every area of inpatient and outpatient health care. My experience in UM specialties has included maternity/delivery, child development, bariatric, orthopedic and other complex surgeries, outpatient services such as rehab and psychiatric therapies, cancer treatments, pharmaceuticals, and (very interesting) DME with a subspecialty in orthotics and prosthetics. Regardless of the specialty, at the core, UM nursing is the process of evaluating the appropriateness of healthcare services. Mostly employed in managed care organizations, UM nurses evaluate complex aspects of health care services, guided by the UM goals of identifying the right care, by the right provider, at the right time, and in the right amount.
Similar to case managers, the UM nurse is integral to patient safety and advocacy. Because UM nurses also access medical records, they can evaluate the patient's clinical status and response to therapies, often recommending more, less, or alternative care from what was originally ordered. While patients often don't welcome the UM role of revising services that their doctor ordered, most patients appreciate the opportunity for an unbiased, individualized, second opinion.
UM nurses are specialists and subspecialists in all areas of health care including behavioral health, medical or physical care, and even dental services. The primary role of UM nurses is to protect patients from services that are ineffective, unsafe, and unnecessarily costly to both the patient and the insurer. As specialized clinicians, UM nurses stay up to date in current standards of care and future therapies and share their information with both providers and patients to achieve an optimal course of treatment. And because UM nurses are still nurses, they are encouragers and teachers, supporting their patients through episodes of complex health needs.
Essential Skills for Utilization Management Nurses
Transitioning to the role of a utilization management nurse requires new practice competencies. These include proficiency in clinical criteria, awareness of regulations that guide the authorization, denial, and appeal process for both consumers and providers, and understanding how medical records are coded for claims processing.
One of the tools UM nurses frequently use is nationally developed criteria which is developed through a review of research and may include statistics on actual cures or improvements achieved by specific procedures. Nationally recognized criteria such as Interqual ® and Milliman Care Guidelines ® (MCG) are frequently deployed by payors to evaluate the medical necessity of the proposed treatment and level of care. Additionally, UM nurses are skilled at interpreting research published by CMS, NIH, and academic medical centers. And, as importantly, the UM review insures that a credentialed and contracted provider will administer the care, adhering to quality standards that protect the patient.
UM nurses must constantly demonstrate that the "right" is measured on the individual member's clinical status and psychosocial needs; UM nurses, along with their team leaders of physicians (or dentists, or chiropractors), really do have the knowledge and tools to make these judgements. Certainly, patients can and do search on the internet for new treatments and medications, but the information available to them is highly anecdotal or worse, only one sided, expressing the views of non-qualified or inaccurate webpage writers. The primary goal of UM is to refer, approve, and connect the member with the individualized care they need, insuring that the care is safe, as effective as possible, and is sequentially correct in the patient's plan of care. The UM nurse must tie together the covered benefits and the clinical status of the patient, to determine the best care that is accessible to the patient.
Understanding how Department of Labor regulations for employer sponsored health insurance plans, nuts and bolts of Medicare regulations, and State Medicaid regulations guide the timeliness of the utilization review determination process, and appeals process requires continued training. Often on the job training includes an overview of these requirements, and the timeframes are embedded in the information system to guide the review process. The table below an easy guide.
Prospective Review (before care takes place)

Urgent 72 hours

Non-Urgent 15 calendar days

Concurrent (while care is provided) hospitalization, continuing outpatient services, or home health

Urgent 24 hours within certification period

72 hours if outside of certification period

Retrospective Review (after care was received)

Within 30 calendar days without an extension

Within 45 calendar days if an extension applied

Expedited Appeal

Within 72 hours of denial

Standard Appeal

Within 30 calendar days of request
Resources for Utilization Review Nurses
American Association of Managed Care Nurses
http://www.aamcn.org/
Center for Medicaid & Medicare Services
https://www.cms.gov
Department of Labor
https://www.dol.gov/regulations
Interqual®
https://www.changehealthcare.com/solutions/interqual
Milliman Care Guidelines®
https://www.mcg.com/
Professional Services Network Staffing & Consulting Services
https://psninc.net
UM work is not direct patient care – it is primarily conducted using a computer and a telephone. While UM nurses do manipulate a lot of data, the work is highly clinical. In order to gain a clear clinical picture of the patient's needs, UM nurses talk to patients and read their medical records. As in direct clinical care, UM nurses also must remain current and up-to-date in their specialty. Beyond current therapies, they have to also know what is in the future; UM nurses need to know what is new in clinical research, who is researching it and who is doing it best. Not only is this knowledge valuable in evaluating new therapies as they become available and are requested, but the data generated by UM nurses in tracking new services is valuable information for many insurance operations including actuary and medical coverage policy.
About Robin Boltz
Robin S. Boltz has 28 years in health care administration and delivery including over 17 years of professional managed care roles utilizing her regulatory and care delivery experience. Robin believes that excellent health care is only possible within a culture of exercise, nutrition and literacy and she models this foundational belief through bike riding, hiking and her own continuous learning.
About Professional Services Network, Inc.
Professional Services Network, Inc. (PSN) works with clients nationwide in the search and recruitment of experienced nurses in utilization review, quality and case management for temporary assignment and direct hire opportunities. Additionally, PSN's consultants work with provider and managed care organizations seeking accreditation or re-accreditation with URAC or NCQA. For additional information regarding our services contact us at 301-460-4089 or email us at [email protected]
Case Management
Sours: https://psninc.net/blog/the-broad-scope-of-the-utilization-management-nurse
Nurse um
Utilization Management Um Nurse jobs
Upload your resume - Let employers find you
Sort by: relevance - date
Utilization Management Nurse
Sigmaways, Inc.
Philadelphia, PA 19104
new
Registered Nurse Utilization Management Full Time Days Tampa
new
RN Utilization Management Care Reviewer
Prior Authorization/Utilization Management RN Registered Nur...
new
Utilization Management Nurse Remote
Utilization Management - ICM Nurse RN - Telecommute - Pacifi...
Be the first to see new Utilization Management Um Nurse jobs
By creating a job alert, you agree to our Terms. You can change your consent settings at any time by unsubscribing or as detailed in our terms.
Sours: https://www.indeed.com/q-Utilization-Management-Um-Nurse-jobs.html
.
Now discussing:
.
324
325
326
327
328